It's not impossible to create a professional-looking design on a budget. There are many programs available, including Pixlr, Clip Studio Paint, Autodesk AutoSketch, and Adobe InDesign. The software's ease of use, templates, and pre-made assets make it easy to create eye-catching visuals. Canva is particularly inexpensive and highly useful for beginners. This article will explore some of the most popular cheap graphic design software options.
Pixlr
If you're looking for cheap graphic design software, try Pixlr. This program packs in useful features into an easy-to-master interface. It comes with more than 18,000 assets, including decorative texts, icons, and stickers. You'll find a variety of templates for PowerPoints, resumes, and business cards. You'll also find numerous photo collage templates. And, you don't have to be a designer to use this software.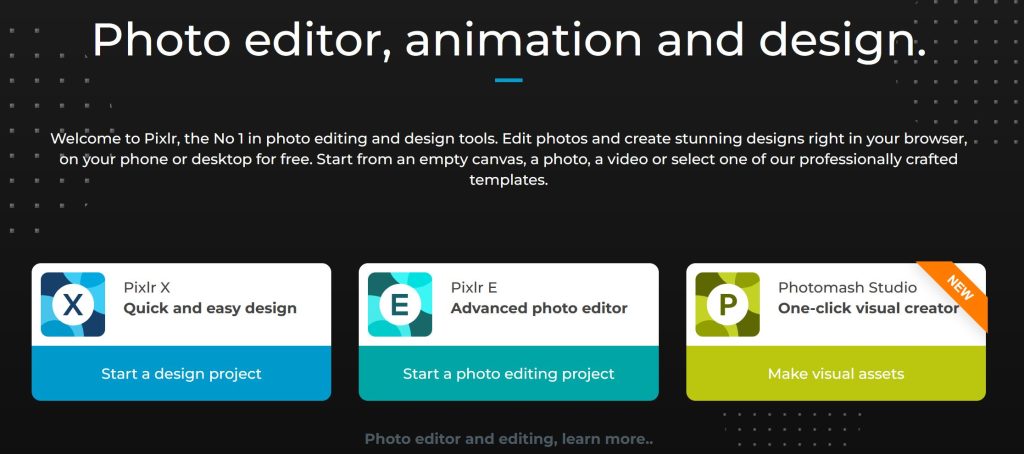 Pixlr is a free browser-based graphic design software that features a robust tool set. It's also great for editing photos on the go, thanks to its apps. Pixlr offers a free vector editor, as well as free fonts, graphics, and stock images. You'll have to upgrade to get access to advanced features, however. Pixlr's Pro account costs $20 per year, but it also includes a specialized support team that can help you with any of your project needs.
Picmonkey
Picmonkey is another inexpensive tool that has powerful features and a steep learning curve. It is perfect for creating graphics for social media and basic brand identity. There's a free basic plan, and paid plans begin at $7.99 per month and go up from there. It's available for Mac, Windows, and even iOS.
Clip Studio Paint
Clip Studio Paint is a feature-rich illustration program that is extremely easy to use. This program even has manga and comic artist tools for you to use. You can also make your work look professional with Clip Studio Paint. Its price makes it an excellent choice for a beginner in graphic design. Many additional features make it one of the best cheap graphic design software choices. Here are some reasons why Clip Studio Paint is the best option for a beginner in the field.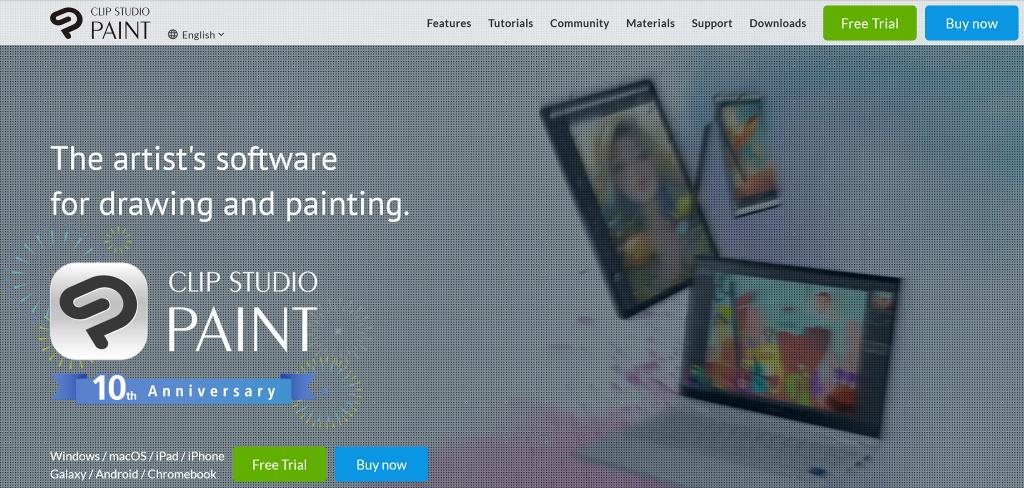 Clip Studio Paint has a large, worldwide community you can interact with. This lets you exchange ideas with fellow users and pick up valuable tips. Also, this program is cross-platform, so you can work on your desktop, tablet, or smartphone. You can even share your creations with other people via the community. However, this program has some drawbacks. It has a user interface that can be difficult to master.
Lunacy
Another excellent free alternative is Lunacy. With a simple and uncluttered interface, Lunacy offers an array of useful tools for creating vector graphics. It's AI technology helps you keep the flow of your work. It also boasts built-in graphics and an extensive community. However, it is only available for Mac users. For the price, Clip Studio Paint may not be enough. If you are looking for cheap graphic design software, Lunacy is a good choice.
Autodesk AutoSketch
The Autodesk AutoSketch is a great piece of software that is perfect for sketching. Using the simple and intuitive user interface, you can draw and edit design elements just like you would in the real world. This program has numerous components, including a radial symmetry tool and predictive stroke. It also has many customizable tools and options, including unlimited layers and blending modes. The program's low price makes it an excellent choice for those just starting out in graphic design.
SketchUp Pro
The SketchUp Pro is available for Windows, MacOS, Android, and iOS. The software requires an account, which lets you sync your work between devices. Sketchbook also supports graphic tablets and other input devices. You can even use an iPad to input your designs. The program also supports layers and imports to Adobe Photoshop. It also includes tools to rotate the canvas, rulers, and brushes. For those who are unsure of which tools to use, there are many free alternatives that can help you create the best designs.
Another important feature of SketchUp Pro is that it can be used without a keyboard. It features hotkeys similar to those in Photoshop. The hotkeys can be customized to meet your unique needs and preferences. Unlike traditional art, digital art allows you to draw on multiple canvasses. You can also use different canvas sizes and edit each of them separately. The program includes several presets for basic drawing adjustments, such as brightness/contrast and hue/saturation.
It's great for beginners, too, and it also works well on mobile devices. For example, it includes an animated canvas, panel splitting, and vector layers. It also includes a variety of tools for comic artists and illustrators. You can use the brushes for comics or cartoons, and you can also edit individual lines. The quality of this software is exceptional, and the price is affordable.
Adobe InDesign
Adobe InDesign is industry-leading graphic design software that can be used to create books, posters, brochures, designing flyers, and other digital projects. It includes royalty-free content, a customizable interface, and a range of under-the-hood innovations. This program is available in both Windows and Mac versions and supports eBooks, online documents, and multimedia. If you're just starting out in the design world, Adobe InDesign is a great alternative to more expensive software like Photoshop and Illustrator. InDesign can be purchased separately or as part of the Creative Cloud.
Corel Draw is the top alternative to cheap Adobe InDesign, which also offers a 15-day free trial. The software is affordable, too, making it an excellent choice for anyone starting in the graphic design industry.
The best graphic design software has numerous benefits for designers.
Canva
If you're looking for a cheap graphic design software option, look no further than Canva. This program is available on Android and Apple devices. While it doesn't offer as many features as more expensive options, it offers a lot of basic design functions at a low price. Moreover, it lets you collaborate with others, share files, and work on projects from anywhere. Furthermore, it has similar features to more expensive design software, including the ability to upload images, choose fonts, and export projects in industry-standard formats.

Canva is affordable graphic design software that makes the process of creating graphics easy and effective. This free tool comes with templates and pre-made assets to help you create compelling visuals. It is free and runs right out of Chrome. Apart from that, it allows you to convert videos into animated gifs. Its user interface is simple and easy to use, and its drag-and-drop functionality allows even non-designers to easily create eye-catching visuals.
Canva also offers a free version, where you can access templates and resources. However, your designs will be watermarked. But you can upgrade to the paid version to enjoy advanced features. It also lets you view your designs offline. It's great for sketching out new products and interactive prototypes. It is also cheap, so you can try it out before making a significant investment.